LEDinside's new "2017-2021 LED" industry supply and demand data display, 2017 LED industry benefited from the LED market price stability, plus with the rapid growth of lighting and outdoor architectural landscape lighting field, LEDinside LED estimated 2017 output value reached $17 billion 160 million.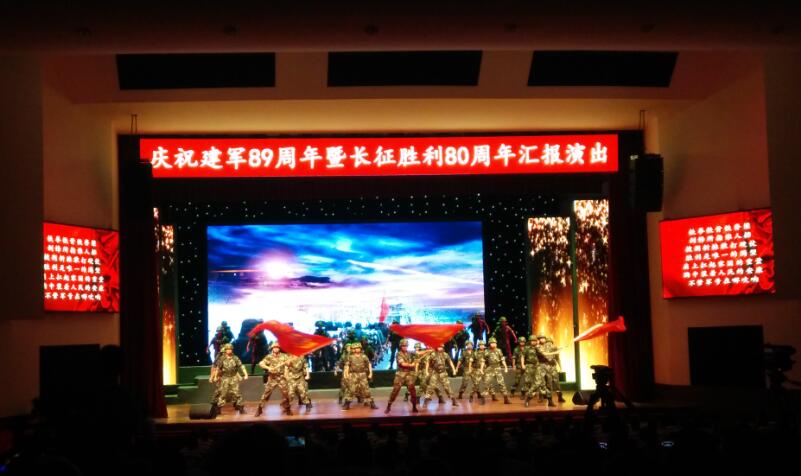 The following ten LED 2018 market supply and demand trend and market demand analysis, including the IT display market trends, general lighting market trends, architectural and landscape lighting market, automotive lighting market trend, display market trends, infrared and ultraviolet market trend analysis and market supply; LED.
Trend one: mobile phone market – Mini LED backlight products have the opportunity to import mobile backlight applications in 2018
The existing AMOLED panel capacity supply is tight, in addition to Samsung and Apple, other Andriod mobile phone brand manufacturers may be unable to obtain OLED panel dilemma. Therefore, other mobile phone brand manufacturers in order to make product differentiation, will be transferred to Mini LED with soft substrate combination will reach the form of high surface backlight, is expected to see in 2018 Mini LED backlight applications related mobile phone products come out.
Trend two: TV market WCG & quantum dot technology direction for TV brand manufacturers differentiation
A wide gamut of solutions, because the TV brand manufacturers flagship HDR and a wide color gamut (WCG) and HDR market demand gradually to the direction of WCG will have the opportunity to boost the proportion of WCG in 2018. HDR part of the basic needs of about NTSC 85%, and even higher follow-up, will also drive NTSC 85% solutions using B LED +R (KSF) G (Phosphor), B LED+R (Nitride) G (Phosphor), BG LED +R (KSF) dosage will gradually increase.
The other NTSC is more than 100%, the removal of QDEF, QD In Open Cell Korea Companies has developed, because the QD material only backlight blue LED chip, will no longer need to use traditional fluorescent powder, so the future will be the amount of phosphor with QD in Open cell increased and decreased.
Trend three: the general lighting market – the number of potentially replaceable lamps still takes 10 years to approach saturation
The installed capacity of global potential lighting is about 600~700 million. In the past 2012-2016 years of LED lighting industry growth, LED lighting industry has realized the replacement of the world's 11 billion 872 million LED lighting products. Similar to the global lighting challenge program has been widely responded to lighting enterprises, is expected to have 60~70 million LED lamps will be put into use every year before 2020, to reduce energy consumption and greenhouse gas emissions.
Four trends: the rise of the market – building and landscape lighting, architectural and landscape lighting market economy
From the point of view of demand, each city in the promotion of urban grade, create tourist attractions spared no effort. In particular, China, each city have enormous amounts of money to create tour economy. With dynamic screen control technology combined with LED curtain wall in the bank, coast, lakeshore and city square and other space, the form of lighting music show to shape the humanistic city experience. With 300 prefecture level cities in mainland China and 2800 County cities, such as only 5% of the cities promoting urban lighting projects every year, billions of dollars of landscape lighting market demand can be formed.
Trend five: car market China has grown into the biggest business opportunity in the global automotive market
China is the world's largest car market today, estimated in 2018 25 million 500 thousand of the total passenger car, the main reason is the two or three line of the city to actively develop the new economy, traffic construction and promote the transformation of the traditional vehicle growth, two or three wheeled vehicles to four wheel car grade, vehicle insurance has a close gradually from 100 advanced countries (500~800 000) implementation China and government policy, pushing up the development of local brands.
Trend six: automotive market – automotive panel LED consumption gradually into the growth period
With the trend of car panel has been implemented in the instrument panel (Dashboard), the control panel (CID) and entertainment board (Entertainment display) application, the dashboard by splicing (3.5-10 inches) to merge display (10.3-12.5 inch), control panel (CID) by the foundation (part of the display control 6-9 inch) development to the full car Display (10.1-17 inch), entertainment board is composed of embedded display (7-9 inch) to non embedded display (10.3-11.4 inch), in addition to the basic requirements of the development trend of increasing the panel size, wide viewing angle and high brightness, also began to style development of irregular shape and surface and forecast vehicle panel LED output rapid growth since 2016 67 million dollars to 173 million dollars by 2021, a compound annual growth rate of 21%.
Trend seven: Display Market – Mini LED on display stage, challenging middle distance retinal Technology
Although Micro LED is hot, however, the technical challenges brought by the huge amount of transfer are still difficult to overcome in the short term, and the time required for industrialization may be protracted. In the display industry, macro display technology is the current market threat, but also bring new opportunities, if timely layout can be based on master display technology and years of brand accumulation channel zhandexianji. Therefore, Mini LED technology, which is between small spacing display and Micro LED, is favored by display enterprises. It is possible to display the screen with smaller spacing (P0.7 or less) by COB modular packaging.
Trend eight: infrared LED market – 2016-2021 IR LED output compound growth rate of 15%
Some Chinese manufacturers cut into the infrared LED wafer market, leading to a rapid decline in some mainstream IR LED prices. However, with the emergence of various emerging applications, such as security industry monitoring, virtual reality devices, and facial and iris identification applications appear. Make the output value of infrared LED keep growing. LEDinside estimates 2017 infrared LED market size (excluding light)
Send your message to us:
---
Post time: Nov-17-2017